Learn an in-demand and transferable skillset by learning to deliver projects using the APM Body of Knowledge
Improved confidence, engagement, and credibility in your role.
Gain digital recognition for your CV and social media platforms which demonstrates your alignment to a professional body.
Keep up with the latest mix of tools, techniques, processes, and skills in project management.

Drive consistent project management best practices organisation-wide and experience:
Faster, cost-effective, and lower-risk projects
Improved customer satisfaction
Boosted communication, transparency, and collaboration across the enterprise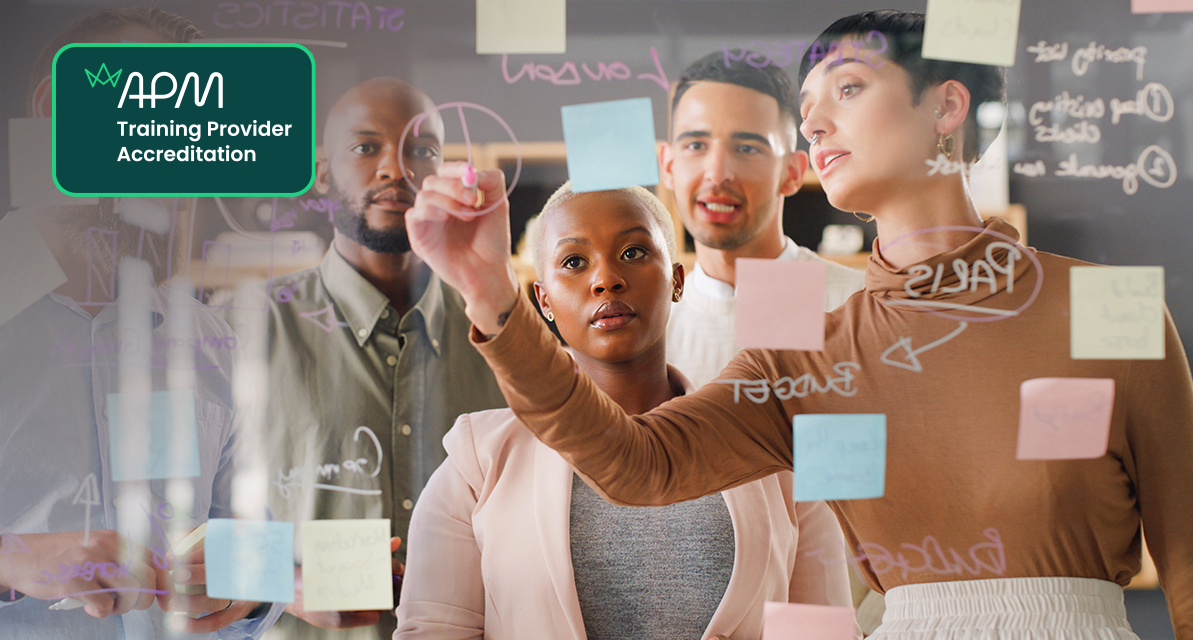 Why Earn an APM Certification With Us?
When you enrol with Learning Tree, you receive more than just a training course. Learning Tree's APM certification courses include:
APM accredited Courseware

Official APM Study Guide

Certification Exam and Web Proctoring Voucher Included
APM Certification Training Courses
Authorised training aligned with the APM certification scheme
Yes. These courses are APM accredited and include the relevant exam voucher and web proctoring service.
You will receive your exam access email from APM 3 days before your exam session.